A nameserver (NS) is an authoritative server that provides up-to-date DNS records for a given domain. DNS records determine the behaviour of your domain; there are different record types to perform different roles. If you are eager to read up on them, Simple DNS Plus has a great resource here.

From the Client Area of canhost.ca, the pathway to find your nameservers for a specific domain is as follows:
"/ Client Area / My Domains / (your domain name) / Nameservers /"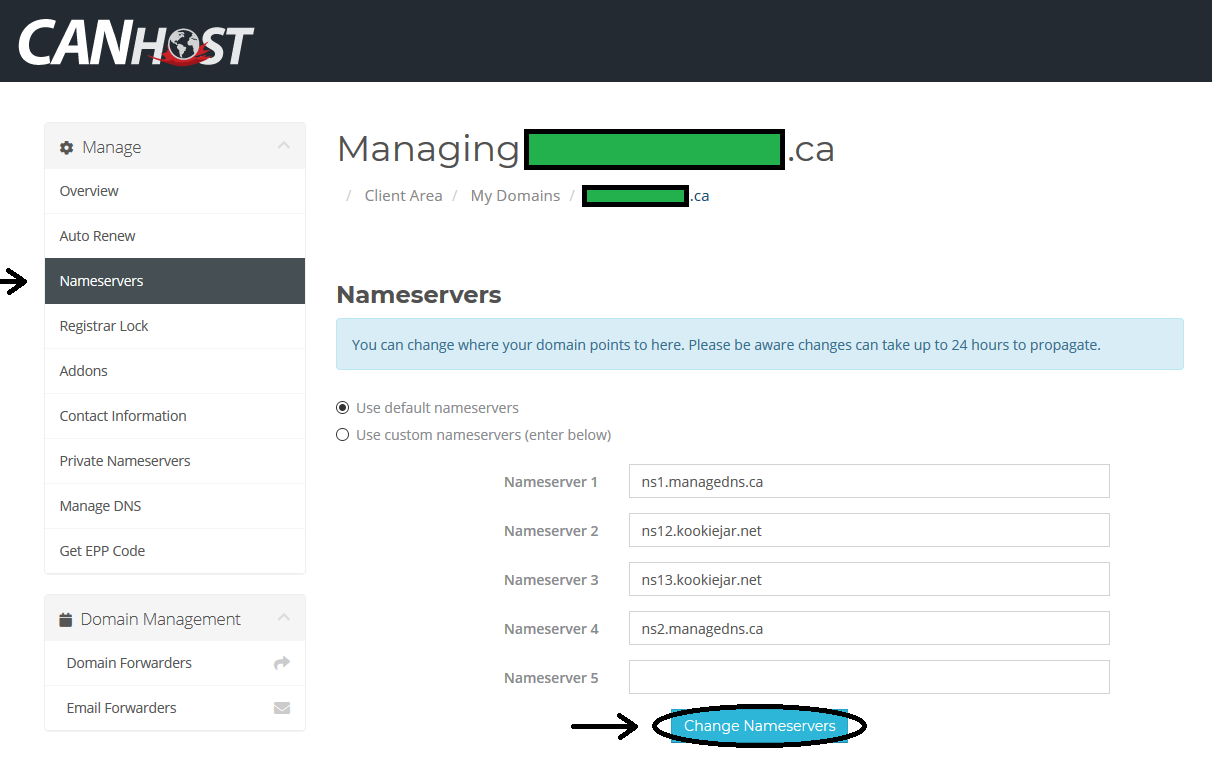 We have 4 nameservers at CanHost, and they can be set by selecting the 'default' option. If you are intentionally using different nameservers than those provided by CanHost, keep them the same or proceed with caution!
We use multiple nameservers that contain replicated information to both provide high availability of your DNS records, and to guard against the failure of individual servers. If they do not update automatically, they are provided here for your copy+pasting convenience:

NS1.MANAGEDNS.CA
NS2.MANAGEDNS.CA
NS12.KOOKIEJAR.NET
NS13.KOOKIEJAR.NET