To update your account information, you will first need to login to your Client Area on canhost.ca.
Once you have logged in, the link that you will need is called 'Update Account', which can be found inside the 'Shortcuts' section on the left.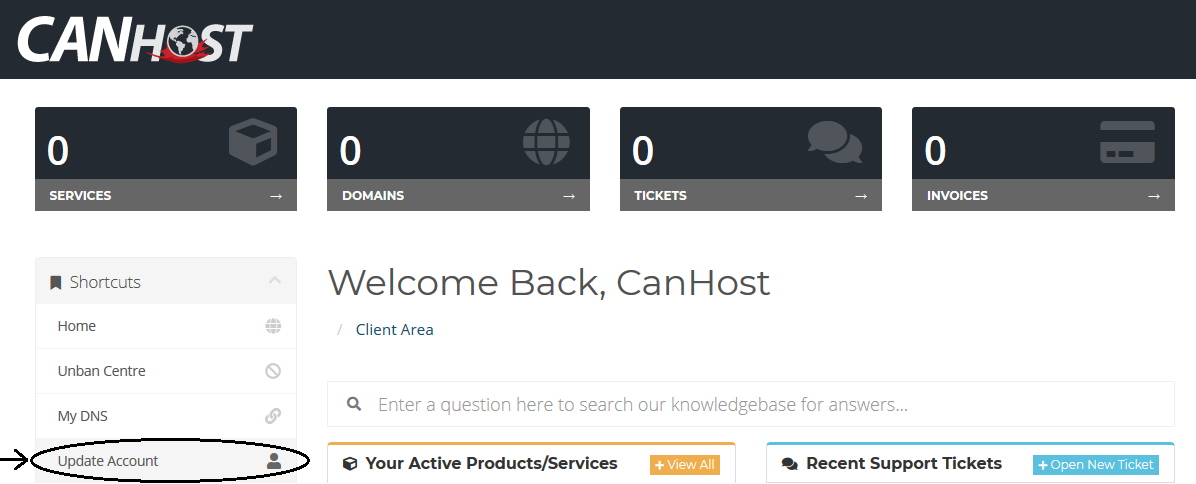 After pressing on 'Update Account', the 'My Details' page will be presented to you, which allows for any of your personal details to be updated. At the bottom, you will also find the button to opt-out of our mailing list.